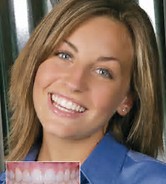 With Damon braces, highly advanced brackets allow teeth to be moved more quickly and with less force…and that means less pain with faster (and better) results!
For most people, achieving a healthy, beautiful smile is the reason for choosing to receive orthodontic care. If you're self-conscious about your smile, having braces will greatly improve the way you look and feel.
When your treatment is complete, you will have the smile you've always dreamed of as well as the confidence to show it off! We also want you to feel comfortable and confident throughout your entire orthodontic experience, so our practice is dedicated to making sure that you receive the quality care you deserve.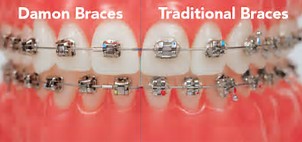 Duration of Treatment
Depending on several factors, including age, treatment method, and how minor or severe your case is, treatment time varies and can last between one and three years. A big factor to a successful treatment is you, the patient! The more involved and diligent you are with the care of your teeth, the quicker and more efficient your treatment will be. For children, receiving interceptive, or early treatment, can also help provide a quicker treatment time later on in life.
We will make clear tooth-movement aligners at our office for very minor tooth movements and for those who prefer "clear braces," we offer Invisalign "Clear Braces" to our patients.
Please contact our practice to schedule an appointment and learn more about orthodontics and the treatments we provide.