We work with ALL dental insurance companies. We may not be "in network," but we work very hard to make sure you get the maximum benefit allowed by your carrier.
We want every patient to know that "dental insurance" is a great benefit, but it should never limit or prevent you from getting what is wanted or needed ... in order to have the best possible health.
The cost of your treatment will vary, depending on your individual needs and treatment plan. We will discuss the cost of your treatment and each of your available payment options with you before you begin, so you can make the best choice for yourself.
Affordable Payment Plans
Your smile is yours to keep forever, and we want to make it as easy as possible for you to receive the best dental care when you need it.
We offer several different ways for you to pay for the services you receive.
Cash or Checks: A 5% discount is offered if you pay in full the day of service.
Credit Cards: We accept Visa, MasterCard, Discover, and American Express.
CareCredit Financing *
We are premier providers with Delta Dental Insurance.
With all other insurance carriers, we will be happy to file your forms, but we are not "in network" providers.
Once established as a patient in Dowagiac, you will be able to view your account and make payments online or on your phone (if you wish) through our very secure Sesame Patient Portal.
We know that insurances and financing can be quite confusing at times. Melissa is our expert with these, and she will be happy to help you with all your questions. She will help you get online at our office and assist you right there if you'd like.
We offer a 6-month, interest-free payment plan for services of $200.00 or more with CareCredit. Patients can go online to CareCredit.com to apply. Two forms of I.D. will be required.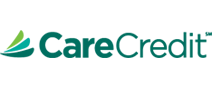 CareCredit is a credit card for your dental health needs that lets you enjoy the benefits of living well today, with special healthcare financing options so you can pay monthly. You can also use this card at other offices for things like veterinary, vision, hearing and other health needs.
Our office staff is always available to help you if you have any questions regarding financial matters. Usually it will be Melissa or Angie who can help you the most.